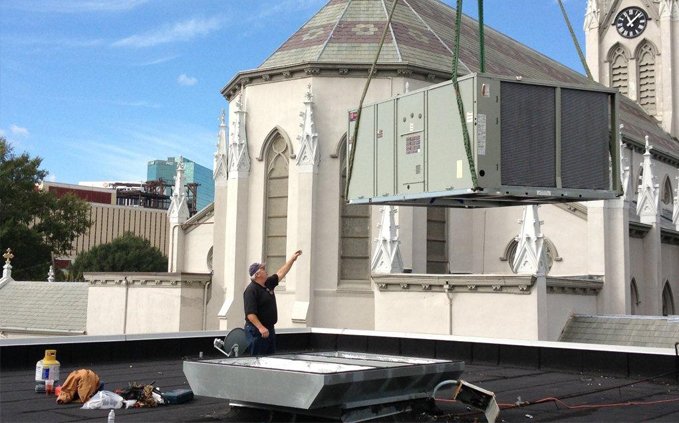 Commercial heating, ventilation and air conditioning present their own sets of problems and solutions, and our technicians specialize in solving these unique problems while providing your business with the design and engineering expertise necessary for the complexities of the job.
We know that time is of the essence for our commercial clients so at Smith & Keene, we manage your projects professionally from start to finish by providing accurate estimates, complete system design, quality equipment, professional installation and complete service maintenance options.
Whether it's a new install, a repair or replacement, call us for your next commercial HVAC project so you can get back to running your business.