There is nothing more frustrating than coming home on a hot summer day to a home where the ac is not working, leaving you without the cool comfort it should provide. As you enter the spring season, it is a great time to test your AC unit and ensure it is in tip-top shape when the scorching temperatures come.
Unfortunately, many homeowners across the area will turn their cooling system on and find that it is not able to keep their home cool and comfortable. If you run into issues with your air conditioning unit test these areas first. After troubleshooting, if you are still experiencing issues, it is time to call in the expert team of technicians at Smith & Keene.
If your AC is not working or not blowing cold air, here are the top 5 areas to troubleshoot:
1. Monitor Thermostat
Whether you have a SMART, programmable, or standard thermostat, it requires attention as you transition from cold weather to hot. If you are having issues with your AC not working, checking your thermostat is the first place to start.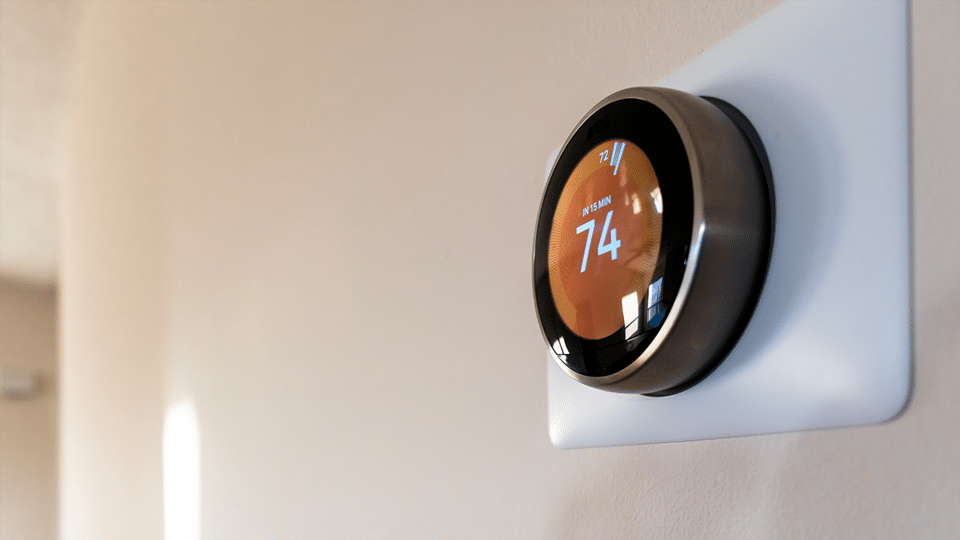 Begin by ensuring that your thermostat is set to either the "cool", "automatic", or "air conditioning mode" setting (instead of "heat"). Set the temperature to a low degree to initiate the air conditioner. Wait several minutes and evaluate the temperature in your home.
If you have your thermostat properly set to cool at an appropriate temperature, then your home should be at max 2-3 degrees warmer than the thermostat temperature setting. If not, then there may be another reason to troubleshoot why your air conditioner is not working.
Need to upgrade your thermostat?
Programmable thermostats can save as much as 25% on cooling costs, plus you might be eligible for a rebate from Dominion Energy if you upgrade your thermostat.
2. Check the Power Source
The second place to look if your AC is not working, is its power source. Check your electrical panel box to ensure that the circuit breaker has not been tripped if your AC won't turn on. Without power, your HVAC will not work.
Double-check that the power switch on your unit is in the "on" position. Whether you have an electric cooling system or gas, there is a power switch that must be in the "on" position in order to work properly.
Ensure that the power source (either electric or gas) is being properly delivered to your HVAC unit. If you have an electric unit, also check the circuit breaker to ensure that electricity is being sent to your AC unit. If you have a gas unit, check that there is a pilot light. Additionally, check that your gas cooling unit has ample fuel delivered to the unit. Evaluate your gas control valve and be sure that it is also in the "on" position.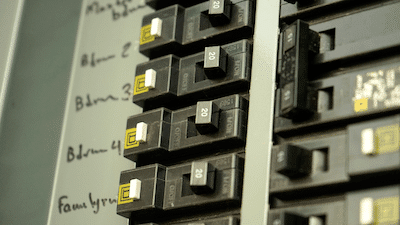 3. Clean Filters
Another area to check if your AC is not working in your house is the air filters. One of the most common issues with an HVAC not functioning is dirty air filters. If your air filters are extremely dirty, then the airflow may be blocked.
When the airflow in your AC is blocked, it causes your HVAC to work harder than it should. An overworked AC unit puts wear and tear on your unit which can cause elevated utility bills as well as wear and tear that could cause expensive repair bills or a shorter lifespan of your unit. Check for clean air filters, vents, and registers. Make sure there are no rugs or furniture blocking vents or registers as well.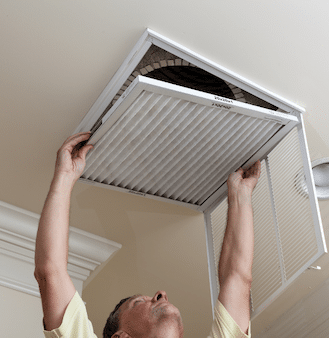 Signs your AC's air filters need attention:
Vents have low airflow
Refrigerant lines or evaporate coils are iced or frozen
There is water leaking from your AC
Your AC is struggling to reach a comfortable temperature
Your energy bill is higher than usual
How Often Should I Replace My Air Filter?
The hard and fast answer is every 90 days, but there are many factors that can decrease or increase the number of days.
4. Check Condensation Pan
Another area to check if your AC system is not working is its condensation pan. If the pan is full then drain the reservoir pan. Next, check the condensation drainage line for potential blockages. Many systems have an automatic shut-off if the condensation pan is full. By clearing the condensation line and emptying the reservoir pan, a system reset should reestablish your HVAC system.
5. Check The Condenser
Another area to check if your air conditioner is not functioning properly is your outdoor condenser. The condenser unit is the outdoor portion of your air conditioner. It is surrounded by coil which is comprised of a number of thin, closely spaced metal "fins" which can easily trap dirt or lawn debris. Debris may include pine needles, leaves, twigs, weeds, grass.
If your condenser coil is clogged, then your AC may be able to come on but not be able to cool your home. Clear all debris and dirt by hand for larger pieces, with a bristled brush vacuum, then rinse with a hose. Once cleaned, turn your AC unit on and let it run for 2 or more hours then re-evaluate the temperature in your home.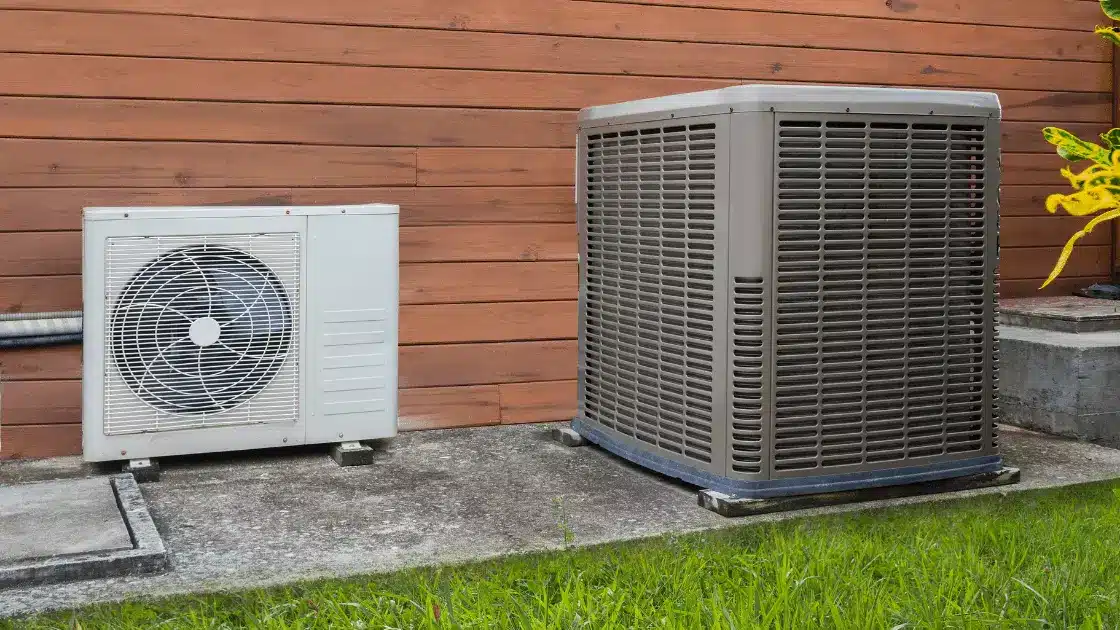 CALL THE PROFESSIONALS
After following these troubleshooting steps, if your AC is not working, it's time to call the professionals. Smith & Keene has a team of experienced professional HVAC technicians ready to identify and resolve your air conditioner's problem.
If your system is well past its prime and needs replacing, then Smith & Keene's Home Energy Experts can guide you in selecting the optimum HVAC system for your home. Our team can help you find the most energy-efficient system to lower your monthly utility bill, working within your budget and needs.
Think your HVAC is past its prime, read our blog on 10 Signs It's Time To Replace Your HVAC System.
Serving all of Hampton Roads, Smith & Keene is your premier HVAC team to meet all of your home's heating and cooling needs. Take steps now to check your AC system. Better yet, schedule maintenance of your home's heating and cooling system by enrolling in Smith & Keene's Signature Service Plan.