We work with a large number of respected manufacturers to provide you with an array of high-quality equipment. Our 30,000 and 26,000 square-foot facilities on the peninsula and the south side allows us to keep a huge inventory of parts and equipment so that we can get you what you need quickly.
American Standard is a world leader in air conditioning systems, service and solutions. They provide comfort for many of the world's largest and most famous commercial, industrial and institutional buildings and they can provide the same comfort for your home and family.
Carrier is a world leader in heating, air-conditioning and refrigeration solutions that are built on Willis Carrier's 1902 invention of modern air conditioning. They are constantly building on their history with new products and services.
Mitsubishi Electric has been creating advanced climate control systems that provide personalized comfort while conserving energy and promoting environmental sustainability for more than 30 years.
Goodman has been building quality air conditioning and heating equipment for over 30 years that meet the highest industry standards.
Rinnai has been in business for nearly 100 years, innovating in gas appliances and becoming the premier company for high-efficiency tankless water heaters and home heating solutions.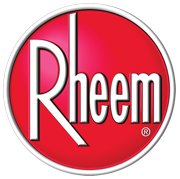 Rheem Manufacturing has been an American-owned and operated company since 1925 and is now the only manufacturer in the world that produces heating, cooling, water heating, pool/spa heating and commercial refrigeration products, and they are the largest manufacturer of water heating products in North America.
Generac was the first company to engineer affordable home standby generators, as well as the first engine designed to withstand the rigors of generator use. They are now the #1 manufacturer of home and commercial backup generators.

Kohler makes meticulously quality-tested products that undergo hundreds of performance tests during the engineering and design process. This results in total reliability.
24/7 EMERGENCY? WE'VE GOT YOU COVERED!
NON-EMERGENCY? FILL OUT THIS FORM TO GET STARTED!
IT'S A MATTER OF TRUST. IT'S A MATTER OF COMMITMENT. IT'S THE PURSUIT OF EXCELLENCE.
Smith & Keene has been serving the people and businesses of Hampton Roads since 1947. We've been in business for 70 years, because we put quality service and our customers' comfort first. Whether you need HVAC, electrical or plumbing services, our qualified technicians and support staff are committed to the pursuit of excellence. Call us today to find out how our second and third generation family business can help your family or business.
It's a Matter of Trust. It's a Matter of Commitment. It's the Pursuit of Excellence.