Smith & Keene's Plumbing maintains the same standards that were established in 1947: excellence in service, workmanship and equipment. We are now one of the most reputable plumbing companies in the area, and we can handle all of your plumbing needs.
No project is too big or too small, so whether you need a leaky faucet fixed in your home, or plumbing for commercial development or apartment complexes, call us. Our experienced plumbers are experts in retrofit projects and can provide complete plumbing replacements on older homes and buildings.
Get excellent service from a trusted name at an affordable price.
Call us today for your plumbing needs. 757-420-1921
Common Plumbing Problems
Smith & Keene is your go-to plumbing fix-it team. Our expert plumbing technicians will quickly analyze the plumbing issue, and act swiftly to resolve the problem. We have been handling plumbing problems across Hampton Roads for a long time. We know how to tackle the plumbing challenges with the historic homes, rural homes, and new construction across our area. We know the right equipment to recommend and can retrofit if necessary.
Dripping faucets or leaky faucets are usually a small plumbing problem that can turn into a large one over time. Typical culprits of a dripping faucet include: corrosion or mineral deposits built-up inside the faucet, or an internal part is cracked, broken, or defective and no longer retaining or controlling the water as it should.
Call the expert plumbing team at Smith & Keene at the first sign of a dripping faucet to keep this minor plumbing issue from becoming much larger.
Leaking pipes can cause havoc on your entire home if not addressed quickly. As with any serious water damage to your home, leaking pipes can cause stained or warped walls, flooding, and mildew and mold issues. In order to address leaky pipes, you must identify the source of the leak and correct the issue. A couple of key components to addressing leaky pipes are to check the pressure, tighten fittings, seal joints, and insulate pipes if needed. In hiring a professional plumber from the Smith & Keene team, we can see plumbing issues and identify the source of the problems with pipes that are missed by the average homeowner.
Contact the Smith & Keene certified plumbing team today before leaky pipes escalate to major water damage in your home.
No homeowner wants to flush money down the drain with a running or leaking toilet. There are several plumbing issues that can cause problems for your toilet. If your toilet is running constantly it could be what is called a "phantom flush." This issue is often a result of a leak or faulty equipment in the toilet tank. If the bowl of your toilet is slow to empty or has a weak flush, then there could be debris issues in flush holes that require clearing. There are several seals on a toilet that enable it to function properly. If one of the seals is cracked, broken, or leaking, it could be a smaller problem that turns into a big one quickly. The seal may be easily repaired or replaced or a new toilet install may be required.
If you are experiencing one of these common plumbing issues with your toilet, call Smith & Keene's expert plumbing team to come out and assess and repair the problem.
Low water pressure in a shower can be very frustrating. Low water pressure in your home can also be an indicator that there is a more serious problem with your plumbing.
If you have low water pressure in your home, call the expert plumbers at Smith & Keen to troubleshoot the issue. It could be a plumbing repair as simple as clearing a clog or opening a valve, or as complex as a cracked pipe impacting your water flow.
Some slow or clogged drains can be cleared with a commercial drain opener or home cleaning remedies. However, often times the cause of a slow or clogged drain is located in a less accessible area of your plumbing. Whether your drain clog is rooted in clog a wall pipe, or at the main sewer line, you will want to have a professional plumber clear the clog with their specialized equipment.
For drain issues, contact Smith & Keene's certified plumbing team to schedule plumbing repair work on your home.
Many homeowners appreciate the benefits of a garbage disposal in their kitchen sink. If your home has an old garbage disposal that needs replacing or you want a completely new garbage disposal installed where one did not exist before, a certified plumber can ensure your new disposal is installed quickly and safely. If you are installing a new garbage disposal to a sink that did not have one previously, you may also need a certified electrician to establish proper outlet wiring and accessibility.
Contact Smith & Keene when you want a new garbage disposal installed.
If your water is not heating as it should, there could be a number of reasons why. The lack of hot water may be the result of a piece of plumbing equipment that is cracked, broken, or faulty. Limited hot water or water not reaching the desired temperature may be an indicator that your hot water heater is nearing the end and needing to be replaced. Our expert plumbers can resolve your hot water issue and recommend a new or upgraded hot water system for your home if needed.
Call us to schedule Smith & Keene's plumbers to come out and evaluate your hot water system today.
If your hot water is leaking it may be repairable if it is a result of a leaking pipe or faulty piece of equipment outside of the tank itself. If your hot water tank is leaking and the leak is coming from the tank itself, it probably will require replacement. To avoid serious water damage to your home, do not ignore a leaking hot water heater.
Contact the certified plumbing team at Smith & Keene to diagnose and resolve your hot water heater problem. If a new water heater install is required, our technicians can help in recommending the water heater that meets your family's water supply goals and stays within your budget.
Our commitment to your comfort
Our Legacy
Over 75 Years Serving Hampton Roads
Our Team
No Subcontractors, Nearly 200 Employees
Our Track Record
A+ BBB Rating, 14,000+ Homes Serviced Annually
Our Buying Power
Your Savings - Financing & Monthly Specials
If it is time to replace your water heater system or you would like to upgrade your water heater efficiencies let the professional plumbers at Smith & Keene guide your installation.  New hot water systems can provide your home with endless hot water and increase energy efficiency in your home.
The expert plumbers of Smith & Keene will evaluate your home's water needs and select the optimum water heater system to meet your needs.  Whether you are looking for electric or natural gas systems, indoor or outdoor placement, tankless or traditional tank units, the Smith & Keene plumbers are here to help you install your next new water heater system.
Electric & Natural Gas Hot Water Heaters
---
Keep the water hot for the whole family! IT'S TIME to get a new Water Heater from Smith & Keene.
Electric Hot Water Heater
Starting at $1,375 Installed
Natural Gas Hot Water Heater
Starting at $1,540 Installed
---
Offer Expires October 31, 2023.
Installing A Tankless Water Heater
Many homeowners, from Virginia Beach to Williamsburg and everywhere in between, are now looking to replace their traditional water heater system with new tankless systems.  Newly constructed homes are also increasingly being built with tankless water systems.  The advantages of a tankless water heater are numerous. Interested in a new hot water system? Contact Smith & Keene to learn more about the best options for a hot water system to meet your family's hot water needs.
Endless Hot Water Supply
A key feature in on-demand or tankless hot water heaters is that instead of storing gallons of hot water in a tank, like their traditional counterparts, they heat water only when the faucet is turned on. Tankless hot water heaters heat water as it goes through the pipes, providing endless hot water for your home.
Free Up Space In Your Home
Tankless hot water heaters are much smaller in size than the tank models. On-demand hot water heaters operate without the 40+ gallon water tank that their traditional counterparts require.
Energy and Water Cost Savings
Tank hot water heaters heat and reheat water, exerting energy keeping the 40+gallons of water in the tank constantly hot. In contrast, tankless water heaters only heat the water when you need it – eliminating the cost of keeping the large tank of water hot.
Tankless hot water heaters deliver hot water in seconds, not minutes. Those minutes of time save both conserve water and lower your utility bills.
Tankless water heaters use between 30 and 50% less energy than tank units. The on-demand heating design results in less wasted energy and water, plus lower CO2 emissions.
Tankless hot water heaters are more energy-efficient, conserve water, and ultimately save you money on your monthly utility bills.
Longer Product Lifespan
Tankless hot water heater models have a longer lifespan than traditional tank models. In fact, tankless hot water heaters can last up to two times as long as traditional tank water heaters. 
Rinnai Tankless Water Heater
---
Enjoy cost savings & hot water any time you need it! IT'S TIME to get a new Rinnai Natural Gas Tankless Hot Water Heater from Smith & Keene.
---
Purchase price of $4,170 with 36 months at 0% interest. Offer valid with approved credit only. Offer Expires October 31, 2023.
Financing Available
Not all installs and replacements can be paid out-of-pocket. To help Hampton Roads families afford the BEST in HVAC, Generators, and Plumbing equipment, we offer financing options. We help keep your home updated & your budget manageable.
New Construction Services
Numerous contractors and developers, from Williamsburg to Northeast North Carolina and everywhere in between, rely on Smith & Keene to install new HVAC, electrical, plumbing, and generator systems.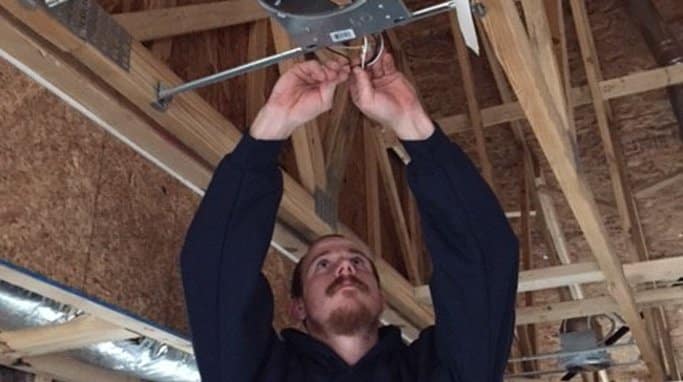 Will Never Go Anywhere Else
Cannot thank everyone enough. Plumbing issues and after paying 800.00 to another company that didn't fix the issue and stand by their work, I called Smith and Keene. Most knowledgeable group and super professional that I have ever dealt with over the years. Can't say enough whether it be plumbing, electrical, or hvac. Will never go anywhere else. AAA+
Chris M.
Very friendly, polite, and respectful
The young gentleman that installed my hot water heater was very friendly, polite, and respectful. They showed up right on time and completed the job in a good amount of time.
Aaron R.
Outstanding service and customer support
Outstanding service and customer support. Friendly and informative when answering questions about our tankless gas water heater. I highly recommend them for all out AC/HVAC needs.
William H.
Frequently Asked Questions
Featured Blog
5 Signs Your Water Heater Is Nearing The End
Most homeowners do not think about their hot water heater until a problem arises.  While there are regular maintenance routines you can perform on your hot water heater to extend its life, sooner or later its end will come. Here are 5 signs your water heater might be nearing the end and might need replacing.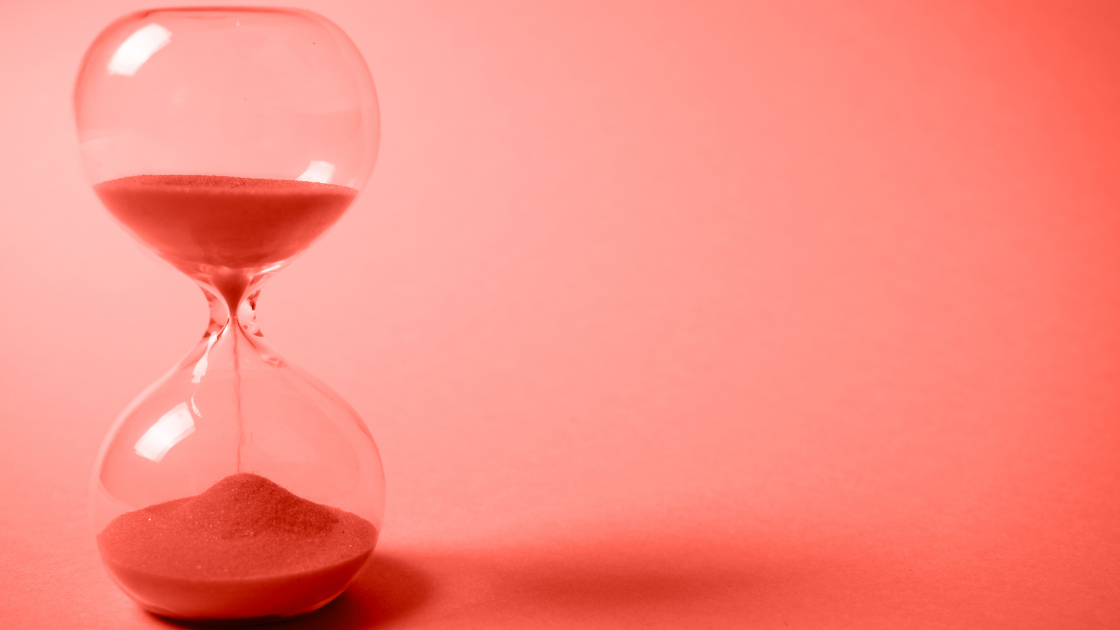 Blogs Related To Plumbing
Every homeowner, from Virginia Beach to Williamsburg and everywhere in between is eager to improve their home's...