HVAC Service & Repairs
When IT'S TIME, give Smith & Keene a call. Our skilled technicians will help you determine the current issue with your HVAC system and provide quality maintenance.
CALL - (757) 420-1921
SCHEDULE AN APPOINTMENT
There is no worse feeling than coming home and realizing your heating or air conditioning is not working. Our service techs will get you and your family comfortable again as quickly as possible. Our huge warehouses on both the Peninsula and the Southside mean that we have parts and equipment ready for your repairs or replacements, no matter where you live in the Hampton Roads region or Northeast North Carolina.
Whether you need an after-hour repair or are part of our Signature Service Plan, high-quality service is just a phone call away. We maintain a fleet of specially-equipped service trucks and have a team of service employees ready to respond to customers' calls.
Your comfort is our primary goal. From Virginia Beach to Gloucester and the Outer Banks, we will have you back up and running before you break a sweat or break out your sweater.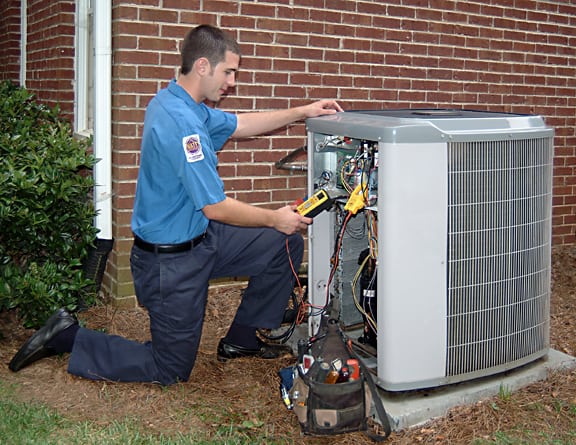 Signs you need an hvac repair
Insufficient Airflow
Lack of airflow in your home could be an indicator of a broken motor, blower fan, or an even more serious HVAC problem. Bottom line, if your HVAC is not performing at its optimum level then greater energy bills are on their way.
Contact Smith & Keene's expert HVAC technicians to service your HVAC system and determine a recommendation for repair.
A/C Blows Warm Air; Heater Blows Cool Air
If you run your air conditioner and find that warm air or no cool air is blowing out, then you know you have a problem. Your HVAC system may have an issue with the compressor. Another reason could be an issue with refrigerants. Depending on the age of your HVAC system, the refrigerant cost may be more expensive than investing in a new cost-efficient system especially if your system uses the now-retired R-22 coolant.
Call Smith & Keene to service your HVAC and determine a plan for repair or replacement.
Water Leaks
While minor condensation around your cooling system is expected, heavy drainage or leaks are signals of an issue with your HVAC. A leak could be a result of a problem with your HVAC drainage tube. Spotting a leak could also indicate that there is an issue with your refrigerant. Refrigerants are the chemicals used to maintain that your system does not overheat. If the refrigerant is leaking in your system, then your system will not have sufficient coolant, and overheating could occur.
Contact Smith & Keene's expert HVAC technician team to analyze and repair your leaking HVAC system.
Loud or Unusual Noises
It is normal for a heating and cooling unit to make low-level sounds as it starts up and shuts down. However, if you are hearing uncommon noises – loud bangs and thuds, grinding, grating, and whistling – then your HVAC system is not well.
Call in a Smith & Keene expert technician to give your system an evaluation to determine the extent of the repair required.
System Won't Turn On
If your HVAC system refuses to turn on, then the issue could be as small as a tripped circuit, malfunctioning thermostat, or a more serious issue.
Contact the expert HVAC tech team at Smith & Keene so that we can troubleshoot your not functioning HVAC. If a new system is more cost-efficient or necessary, we will guide you through the optimum system to meet your family's heating and cooling needs and stay within your budget.
Monthly specials
To help Hampton Roads families afford the BEST in HVAC, Generators, and Plumbing equipment, we offer monthly specials. We help keep your home updated & your budget manageable.
In addition to serving Hampton Roads homeowners, Smith & Keene has installed HVAC systems in a multitude of businesses from Williamsburg to Northeast North Carolina. If your business needs a heating & cooling system repair, replacement, or new install, contact Smith & Keene.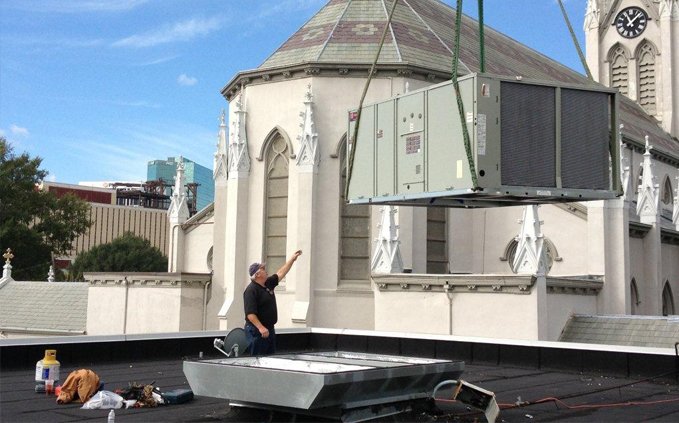 New Construction Services
Numerous contractors and developers, from Williamsburg to Northeast North Carolina and everywhere in between, rely on Smith & Keene to install new HVAC, electrical, plumbing, and generator systems.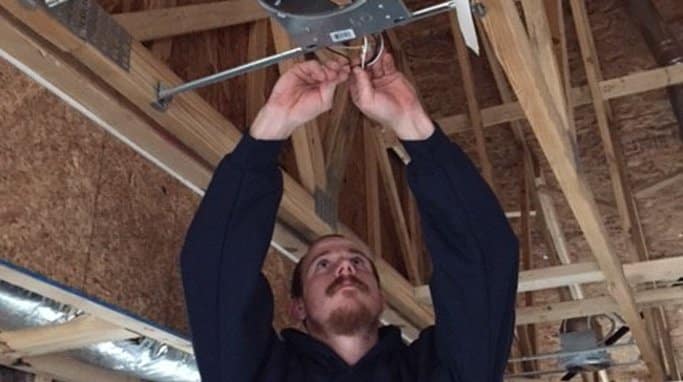 Frequently Asked Questions
Helpful and Friendly
Very responsive crew. Knowledgeable and timely. Most helpful and friendly.
Johnny M.
Satisfied with the Great Job
I have been wanting a Mini split AC for my den for a while. Jacob and one other guy from Smith & Keene came to do the job, he explained to me what they were going to do. I thought it was going to be a whole lot of noise going on, but they worked peacefully. I thought it might take forever to get it done & I was surprised. I am satisfied with the great job they did.
Gail S.
Informative and Professional
We had our heat pump system replaced by Smith and Keene. Installation techs were on time, were very informative and professional. Kept everything clean during and after the installation. John McKinney was exceptional, followed through on everything, was very respectful and professional and answered all of our questions and applied no pressure. It was absolutely a pleasure working with him and the whole Smith and Keene team.
Brenda K.
Our commitment to your comfort
Our Legacy
Over 75 Years Serving Hampton Roads
Our Team
No Subcontractors, Nearly 200 Employees
Our Track Record
A+ BBB Rating, 14,000+ Homes Serviced Annually
Our Buying Power
Your Savings - Financing & Monthly Specials
Featured Blog
10 Signs It's Time To Replace Your HVAC System
Many homeowners across Hampton Roads wrestle with deciding the right time to replace their heating and cooling system. Here are 10 indicators that point to the fact that your HVAC system is ready for an overhaul.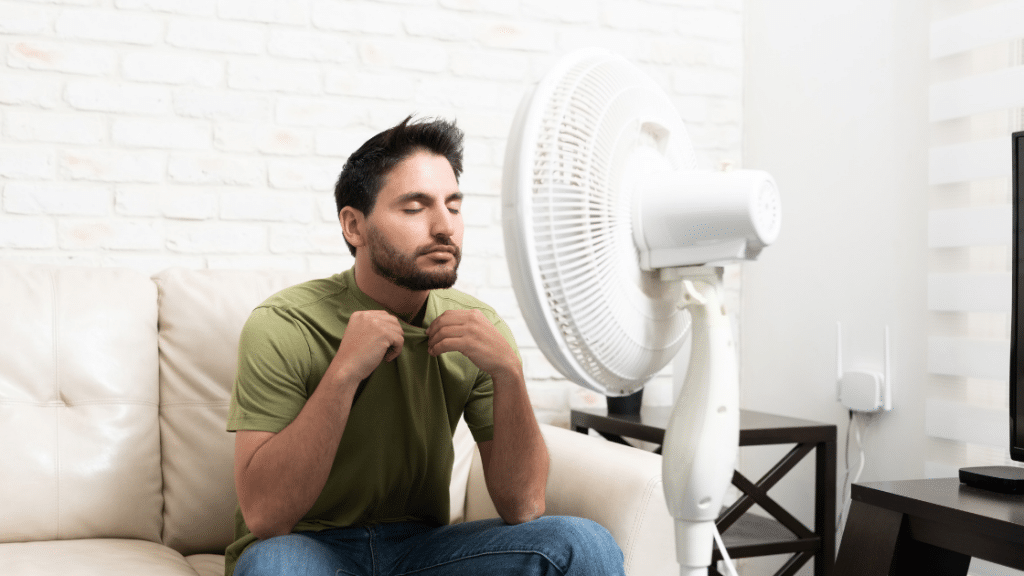 Blogs Related To Heating & Cooling
As the weather in Hampton Roads shifts from mild fall temperatures to icy winter, you'll soon be depending on your...
During the winter months when outside temperatures plummet, it's crucial to know how to conserve heat energy at home...
Smith & Keene stands as one of the exclusive heating and cooling companies in Hampton Roads to achieve ACCA Quality Assured Accreditation.