As a homeowner, you want to ensure that your heating, ventilation, and air conditioning (HVAC) system is functioning properly at all times. A malfunctioning HVAC system not only results in discomfort, but it can also be costly to repair or replace. That's why it's important to have a regular HVAC maintenance plan in place.
A plan, like the Smith & Keene Signature Service Plan, provides preventative maintenance to ensure your HVAC is prepared to weather the upcoming seasons, as well as many additional benefits.
Why HVAC Maintenance is Important
Regular HVAC maintenance is crucial to the longevity and efficiency of your system. Over time, HVAC systems can become clogged with dust and debris, leading to decreased performance and increased energy bills. Additionally, a neglected HVAC system can be more prone to breakdowns, leading to costly repairs or replacements.
According to Energy Star, a program run by the U.S. Environmental Protection Agency, regular HVAC maintenance can lower your energy bills by up to 30% and extend the life of your system.
Although winters in Hampton Roads are generally mild, summers can be uncomfortably hot and even dangerous if your AC system fails. That's why preventative maintenance is crucial to keep your HVAC system running smoothly, especially during the hottest months. By scheduling regular maintenance, you can ensure that your system is always ready to provide reliable and efficient cooling when you need it most.
HVAC Preventive Maintenance Plans
Many HVAC companies offer maintenance plans that provide homeowners with reassurance and protection for their HVAC systems. These plans typically include regular maintenance visits, priority service, discounts on repairs, and other benefits.
Smith & Keene's Signature Service Plan is more than just a comprehensive maintenance plan that keeps your HVAC system running smoothly. It's a plan that provides peace of mind for homeowners, knowing that their system is always working when they need it most. Not only does it offer regular maintenance visits and priority service, but it also comes with perks to keep your wallet happy.
#1: Comprehensive Maintenance
The Signature Service Plan provides maintenance visits at least once a year, during which a trained technician will inspect and clean your HVAC system. This preventative maintenance helps to catch issues early, reducing the likelihood of costly.
Don't let costly HVAC repairs break the bank. With Smith & Keene's Signature Service Plan, you'll receive a 20% discount on all parts, saving you money on repairs. Whether it's a small fix or a major repair, our plan helps you save big and stay comfortable in your home.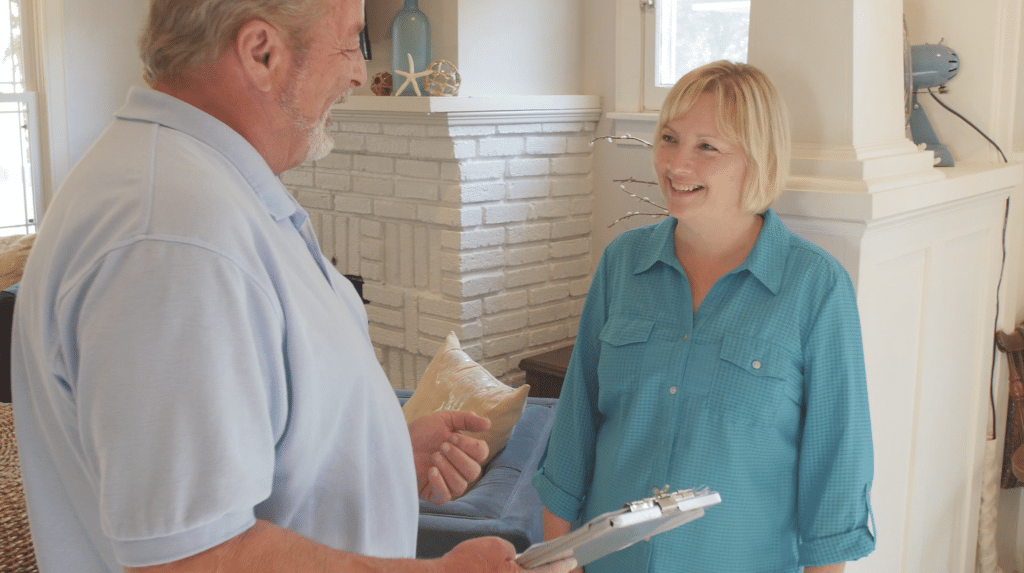 When an HVAC emergency strikes and your system is down, it can be a nightmare, especially during the hot summers we experience here in Hampton Roads. Not only can air conditioning service be costly, but the high demand can lead to delayed service. But with a comprehensive maintenance plan, like the Smith & Keene Signature Service Plan, you can have peace of mind knowing that you'll receive priority service. This means you'll be at the top of the list for repairs, ensuring that your home stays comfortable year-round.
#4: Extended Lifespan of Your HVAC System
By investing in annual HVAC maintenance, you can extend the lifespan of your HVAC system. This not only saves you money on repairs and replacements, but it also reduces your environmental impact by decreasing the need for new HVAC systems.
Whether you want to ensure the longevity of a newer system or avoid costly repairs to an older one, consider enrolling in a Smith & Keene Signature Service Plan for comprehensive HVAC maintenance and protection.
Don't wait until it's too late, sign up today and enjoy a worry-free HVAC system!
Fill out this form, and we'll contact you to ensure that your HVAC system is well-maintained and that you receive all the benefits.
Investing in an HVAC maintenance plan can provide you with numerous benefits. By keeping your HVAC system well-maintained, you can save money on energy bills, prevent costly breakdowns and repairs, and extend the life of your system. Additionally, with the assuredness that comes with a maintenance plan, you can enjoy a more comfortable home without worrying about unexpected HVAC headaches.
While many HVAC companies offer maintenance plans, it's important to choose a plan that meets your specific needs and budget. Consider factors like the frequency of maintenance visits, the level of customer service provided, and any additional benefits offered by the plan.
At the end of the day, regular HVAC maintenance is crucial to ensuring the long-term health and efficiency of your system. So why not take the first step towards HVAC peace of mind by exploring your options for an HVAC maintenance plan today?
Frequently Asked Questions
What is included in an HVAC plan?
In general, an HVAC maintenance plan typically includes regularly scheduled maintenance visits from a professional technician who will inspect, clean, and tune-up your HVAC system to ensure it is operating efficiently and effectively.
Additional perks can include discounted repairs, prioritized service, and part or labor warranties.
It's important to review the details of any plan you are considering to ensure it meets your specific needs and provides the level of coverage you desire
What maintenance should be done on HVAC?
Regular maintenance on an HVAC system typically includes cleaning and inspecting components such as the air filter, coils, blower, motor, belts, and electrical connections. The refrigerant level may also be checked and topped off if necessary. In addition, lubrication of moving parts, calibration of controls and thermostats, and testing of safety switches may also be performed.
There are some maintenance steps you can perform as a homeowner, depending on the time of year. To keep your home in tip-top shape, check out our Spring Maintenance Checklist and our Fall Maintenance Checklist.
Is HVAC preventive maintenance worth it?
Absolutely! In areas where temperatures are extreme, HVAC systems often work harder to keep you and your family comfortable. A lack of maintenance could mean that your system fails when you need it the most.
Regular preventative maintenance not only helps to extend the lifetime of your HVAC system, but it also allows it to run more efficiently, resulting in potential energy savings. This means that your system can last up to 20-25 years with proper maintenance.
How often should you have your HVAC system serviced?
How often you should have your HVAC system serviced can depend on many factors, like the age of your system and how often it's used. A general rule of thumb is to have your HVAC system serviced at least once a year, either in the spring or fall, ahead of high usage months.