Smith & Keene is proud to offer one of the most advanced whole-house air treatment systems, the Fresh-Aire UV's APCO-X.
The APCO-X addresses both biological (mold, bacteria, and viruses) and chemical contaminants. The APCO-X system is a full-house air treatment system. As the air circulates in your home, the APCO-X treats contaminants in your air with carbon cells and UVC lighting.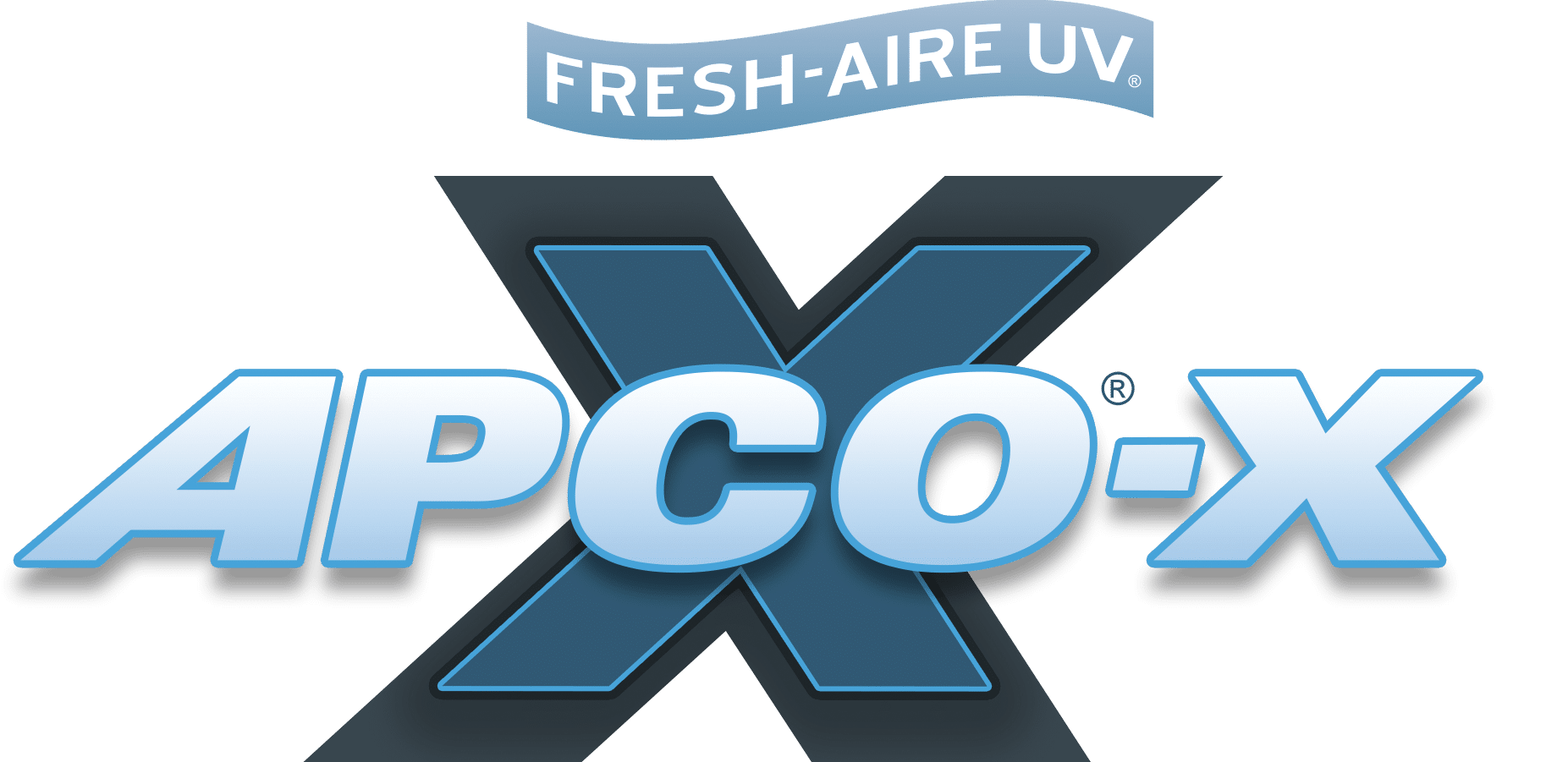 Inactivates
SARS-COV-2
in 0-3 seconds
APCO-X™ Disinfection System delivered a 99.99% neutralization of the SARS-CoV-2 virus (the virus that causes COVID-19) within 3 seconds of exposure.
Call Smith & Keene To Install A Whole-House Air Treatment System
Installing a whole-house air treatment system requires an expert technician to properly assess the needs of your home as well as the proper integration into your existing HVAC system. Call Smith & Keene's expert technicians today to install your home's whole-house air treatment system.
Call us today for a free consultation to install the APCO-X Fresh-Aire system 757-420-1231.
Here is how the system works. APCO-X has lifetime ever carbon cells. These cells purge the air by capturing and neutralizing odor-causing chemicals when energized by the UVC light. After neutralization, what remains is harmless water vapor and carbon dioxide.
APCO-X addresses on average 99% of biological contaminants. Mold, bacteria, and viruses are sterilized by the UVC light. These organisms are sterilized as their DNA is destroyed. The sterilized biological contaminants are essentially killed as they are no longer able to reproduce.
Not only does APCO-X UVC light address chemical and biological contaminants, it also keeps the coil and drain pans disinfected. See the difference between an HVAC coil cleaned by the APCO-X and one that is not.
Fresh-Aire's APCO-X is safe, effective, and produces no harmful ozone. This whole-home air treatment system has achieved UL Validation which means the air purification system emits zero ozone.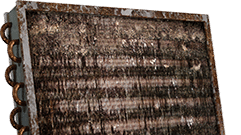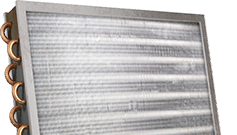 Frequently Asked Questions
What Is A Whole-House Air Treatment System?
The EPA found that indoor air quality typically has 2 to 5 times more pollutants than outdoor air. While traditional air filters associated with your home's heating and cooling system capture some contaminants, they don't truly purify the air. To tackle biological and chemical pollutants circulating in your home's air requires a whole-house air treatment system.
A whole-house air treatment system is a purifying system that attaches to your home's air handler. Utilizing specialized technology, whole house air treatment systems aim to better purify your indoor air by cleaning biological and chemical pollutants.
Why Install A Whole-House Air Treatment System?
Improve In-Home Air Quality
Most obviously, a whole-house air treatment system provides safer and cleaner air to breathe in your home. Many homeowners in Hampton Roads are concerned with the mold and bacteria that frequently collects in the ductwork in this highly humid area. Mold and bacteria are biological contaminants that will continue to grow and multiply if not addressed.
Foul odors from HVAC systems are another common complaint. In addition to the musty smell of mold growth in ductwork, chemical contaminants can cause ill smells. No amount of air fresheners can eliminate the odors of chemical contaminants nor remove their toxicity.
Whole-house air treatment systems address both the biological contaminants (mold, bacteria, and viruses) and chemical contaminants.
Improve Life Of Your HVAC System
The cleaner your HVAC system is, the more efficient it will run. The more efficient your heating and cooling system runs, the less you will pay on utility bills. Additionally, if your system is running smoothly and efficiently, it will be less likely to need costly repairs. The life of your HVAC system will be extended by being cleaner and more efficient.
Is A Whole-Home Air Treatment System A Convenient Air Purifying Option?
Whole-home air treatment systems are easily integrated into existing HVAC systems and or ductwork. Unlike room purifiers, whole-home systems do not take up space in your home. They are integrated with your current HVAC system. Additionally, whole-home air treatment systems are self-cleaning. They require little to no maintenance.
Why Does UV Light Kill Germs?
UV-C light (the frequency used in germicidal UV lights) kills germs by disrupting their DNA which prevents them from reproducing, effectively killing them. In nature, this frequency of light is filtered out by the Earth's atmosphere so microbes have no defense against it. Source: Fresh-Aire UV
Is UV Light Safe For Children And Pets?
When a UV light system is installed in a central air system the germ-killing effect takes place inside the air system and is limited to that area. There is no danger to any living thing in the home except microbes that are carried by the air into the central air system. Source: Fresh-Aire UV
How Long Does It Take For The UV Light To Kill Mold?
The germ-killing effect starts immediately with about 90% of surface microbes sterilized within the first few minutes, and about 99.99% sterilized after the first 24 hours. Source: Fresh-Aire UV
Blogs Related To Heating & Cooling
As the weather in Hampton Roads shifts from mild fall temperatures to icy winter, you'll soon be depending on your...
During the winter months when outside temperatures plummet, it's crucial to know how to conserve heat energy at home...
Smith & Keene stands as one of the exclusive heating and cooling companies in Hampton Roads to achieve ACCA Quality Assured Accreditation.