Smith & Keene was founded on quality electrical service. To this day, our well-trained, highly qualified electricians go out of their way to make sure you receive quick service, quality workmanship, and good equipment.
Whatever your electrical needs are, you will get the expertise you need from Smith & Keene's Electrical Division. All you have to do is call. We're always ready to take care of all of your needs quickly and safely.
Call us today for an appointment – 757-420-1921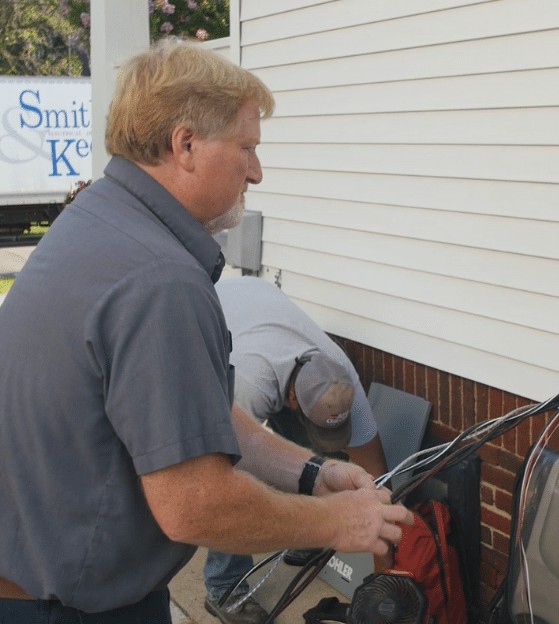 Common Electrical Services
Homeowners from Williamsburg to Virginia Beach and everywhere in between can rely on Smith & Keene's team of certified electricians. Our local electrician team can handle electrical repairs and installations big and small. Here is a list of common electrical services including: electrical installations, electrical repairs and replacements, lighting services, and electrical panel and equipment projects.
Ceiling fan installation
GFCI outlet installation
Home generator installation
Light fixture installation
Receptacle installation
Surge protector installation and service
Aluminum wiring replacement
Interior lighting repair
Outlet and switch replacement
Repairing broken wiring
Replacing breakers
Can lighting install
Ceiling fan install
Landscape lighting install
LED lighting install
Light illumination install
Light fixture install
Lighting retrofit
Lighting Upgrades
Outdoor Lighting install
Recessed Lighting install
Security lighting install
Circuit boards
Electrical panel upgrades
Replacing Breakers
Common Electrical Problems Requiring Electrician Attention
If you experience any of the following electrical issues, give Smith & Keene a call. Our team of local certified electricians will evaluate and quickly resolve your electrical issue.
Ceiling fan installation
Electric issues causing Appliance malfunction
Electrical failures
Faulty connections
Fixtures feel warm or spark
Fuses regularly blow
GFCI trips
Lights dim or flicker
Power surges
Light fixture malfunctions or shorts
Live wires
Outlet not working, feels warm or sparks
Overloaded sockets and circuits
Breakers or circuits frequently trip
Circuits frequently trip
Electric issues causing Appliance malfunction
Electrical failures
Faulty connections
Fixtures feel warm or spark
Fuses regularly blow
GFCI trips
Lights dim or flicker
Power surges
Light fixture malfunctions and shorts
Live wires
Outlets feel warm or spark
Overloaded sockets and circuits
Water damage
New Construction Services
Numerous contractors and developers, from Williamsburg to Northeast North Carolina and everywhere in between, rely on Smith & Keene to install new HVAC, electrical, plumbing, and generator systems.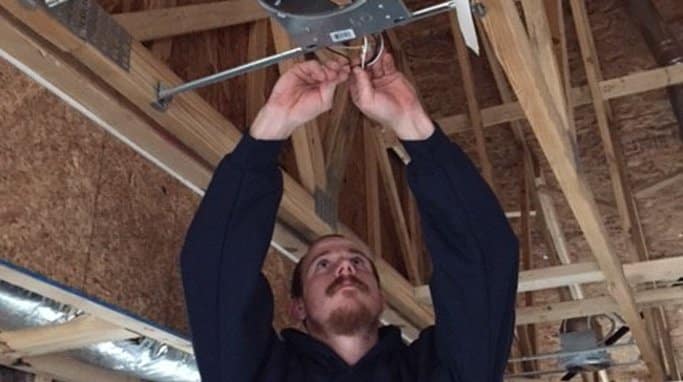 Our commitment to your comfort
Our Legacy
Over 75 Years Serving Hampton Roads
Our Team
No Subcontractors, Nearly 200 Employees
Our Track Record
A+ BBB Rating, 14,000+ Homes Serviced Annually
Our Buying Power
Your Savings - Financing & Monthly Specials
Frequently Asked Questions
What are some types of recessed lighting that Smith & Keene can install?
Great job and great value
They did a great job. I received three estimates from competing companies and they came in almost half of the other ones. Great job and great value.
Scott J.
Very professional team
Very professional team! Took time to explain the process step-by-step! Kept their work areas clean and safe throughout. Highly recommend their services-consummate professionals!
Jerry R.
Friendly and Efficient
All service personnel were very friendly and efficient.
Pamela J.
Featured Blog
12 Electrical Safety Tips You Must Know
Our team of certified electricians compiled a list of electrical safety tips to keep you and your family safe. Follow these recommendations to guard your home against unnecessary electrical repairs.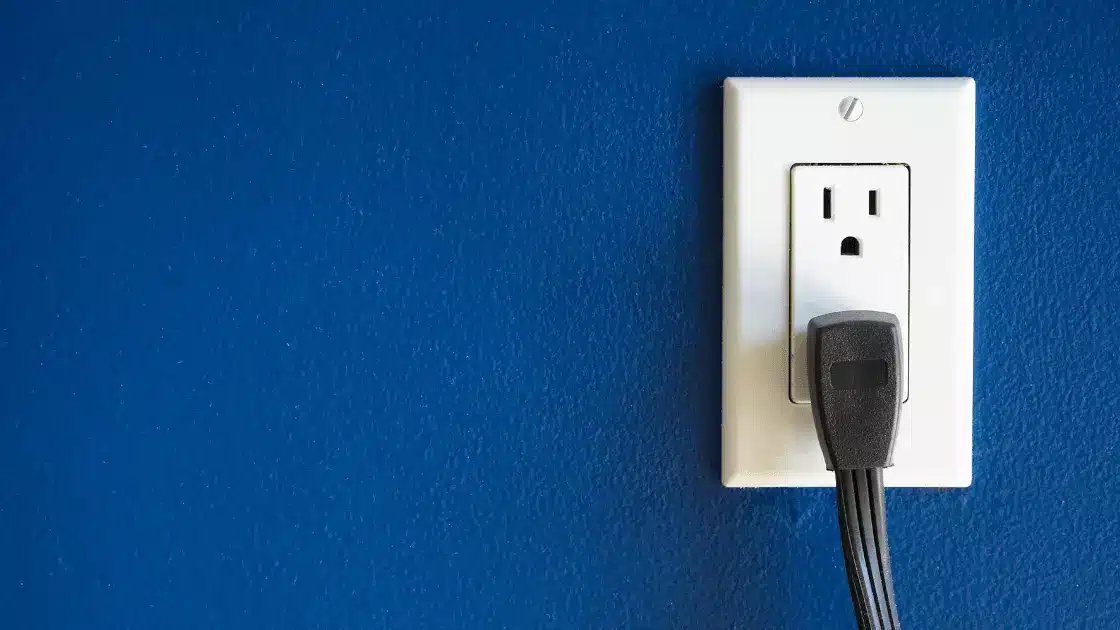 More Blogs Related To Electrical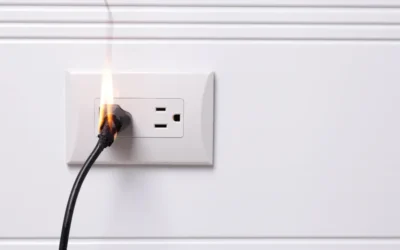 No modern home can run smoothly without the use of electricity. Every day we use electricity to power the small and...