If you have a room in your home that is difficult to cool, want to turn your garage into a workshop, or are considering a home addition, then a Mitsubishi Ductless Mini Split System may be your answer.  These systems differ from the traditional heat pumps and forced AC systems in that they deliver air directly into distinct zones.  Split systems are highly flexible.  They are comprised of a small outdoor unit and one or more indoor units, simply requiring access to electricity and mounting capabilities.
Have a hard to heat or cool room? IT'S TIME to get a new Mitsubishi Ductless Mini-Split System from Smith & Keene.
Get this 1.5-Tons Mini-Split System starting at $3,274 Installed.
Offer Expires February 28, 2023.
Homeowners love the cost savings that split ductless systems offer.  Their small size and direct delivery of temperature control means operating on less power and greater efficiencies than traditional duct systems.  You control the temperature in each room, allowing you to decide which rooms get heated or cooled.  This zoning of specific rooms in your home means you can eliminate the heating or cooling of unoccupied rooms, further increasing efficiency and lowering your utility bill.
Because the Mitsubishi Ductless Mini Split System consists of only one outdoor unit and one or more indoor units without a duct system, the installation process is quick and easy.  These systems are less invasive than traditional options and thus the time it takes to install can be as swift as a single day.
Ductless systems also provide improved indoor air quality compared to traditional HVAC systems.  Traditional duct heating and cooling systems require routine cleaning by professionals, still leaving behind dust and other allergens.  Ductless systems clean the air through a multi-stage filtration system.  This filtration system cleans the air by reducing bacteria, pollen, and allergens.
We understand that HVAC replacement can be a costly investment for our customers, which is why we offer multiple financing options with approved credit so that you can get the best rate and terms to make your new system affordable.
Contact Smith & Keene to learn how a Mitsubishi Ductless Mini Split System can keep your home comfortable.
Schedule a free consultation or give us a call to install your new Ductless Mini-Split System.
Financing Available
Not all installs and replacements can be paid out-of-pocket. To help Hampton Roads families afford the BEST in HVAC, Generators, and Plumbing equipment, we offer financing options. We help keep your home updated & your budget manageable.
Ideal Rooms For a mini-split system
A Mini-Split System can be added to any room, but here are just a few of the most common rooms where we install zoned air conditioning and heating units.
Enclosed Patios/Sunrooms
Bonus Rooms/Additions
Basements
Live-In Attics
Home Gyms
Bedrooms
Home Offices
Converted Garages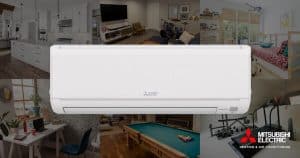 The installation was very smooth and just as expected resulting in a job well done.
I just wanted to Thank You for all the pre-work that you did for us on the new unit. Your attention to detail and work was just perfect. I also appreciated you working with our contractor completing the work on the room.
The installation was very smooth and just as expected resulting in a job well done. It was super nice that you took the time to check in during the process with Jody Stewart.   I have to say it has been a long time since I have seen this kind of customer service and making sure everything met our expectations!
Jody did a great job as well and kept the same eye for detail and customer satisfaction. I could not be happier with the work completed. Just a super job and I hope to continue working with Smith and Keene!
Please pass this along to your management as I could not be happier from my first call, the sales process, and installation! A job well done by all on the project.
Patrick W.
Would recommend to anyone
Had to replace a split unit that was not repairable. They came out and replaced the unit in a timely manner at the best price. They were very professional and on time. Would recommend to anyone.
Gary B.
Professional and super friendly
Smith & Keene recently installed a Mitsubishi Mini Split HVAC unit in my Guest House. They did an outstanding job. The entire staff at Smith & Keene are professional and super friendly. I will recommend them to all my family and neighbors!
Ed K.
Frequently Asked Questions
Our commitment to your comfort
Our Legacy
Over 75 Years Serving Hampton Roads
Our Team
No Subcontractors, Nearly 200 Employees
Our Track Record
A+ BBB Rating, 14,000+ Homes Serviced Annually
Our Buying Power
Your Savings - Financing & Monthly Specials
Blogs Related To Heating & Cooling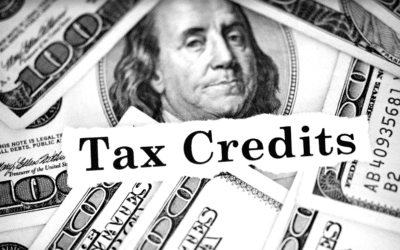 Every homeowner, from Virginia Beach to Williamsburg and everywhere in between is eager to improve their home's...
In the winter months when outside temperatures drop, it is time for your heating system to shine.  Following are nine...
Thank you, Hampton Roads, for allowing us to serve you for over 75 years! Smith & Keene is a family-owned and operated business that has served the Hampton Roads region since 1947.