A Ductless Mitsubishi Mini Split System is a zoned heating and cooling system without the requirement of an air duct. These heating and cooling systems are made up of an outdoor pump unit and one or more indoor wall unit consoles. Many homeowners across Hampton Roads are moving to a Mini-Split System to heat and cool hard-to-control spaces in their homes.  Other homeowners are using Ductless Mini Split Systems to heat and cool their entire home using a zone model.
Efficient And Cost-Saving
Mitsubishi Mini Split Systems (also known as Split Ductless Systems) are zoned heating and cooling systems. By using a Mini-Split System in your home, each space has its own unit installed. Each unit impacts the temperature in its immediate surroundings. With individual systems heating and cooling each space, you have greater control of temperatures.
Using these systems, you have customizable temperatures at room level. If you have a space that is not connected to your overall heating and cooling systems, like a garage or sunroom, then installing a Split Ductless System can help you get greater use of those spaces year-round. A sunroom can be used outside of the spring and fall months and a garage can be used no matter the outside weather. Imagine, using a sunroom in the heart of winter watching snowfall in Williamsburg, and during the hottest part of the summer in Virginia Beach. Garages that are too hot to bear in the summer and too cool to work in during the winter can become year-round workspaces.
Ideal Spaces For Mini-Split Systems


Sunrooms



Bonus Rooms & Additions



Garages



Converted Attics



Home Gyms



Home Offices
Efficient And Cost-Saving For Your Whole Home
Using a Mini Split System in your entire home gives you greater control over temperature settings in each room.  Room-by-room temperature controls with these systems mean you can reduce the energy used to heat or cool unused or unoccupied spaces. Conversely, traditional central HVAC systems are limited to heating and cooling the entire home on one unit, using one thermostat.
If you presently have a central air conditioning unit for cooling your home and a furnace for heating your home, then installing a Mini-Split System frees you from the burden of maintaining multiple systems.
Additionally, because these systems are smaller and require less power than traditional HVAC systems, they are more efficient and provide money savings. In fact, EnergyStar.gov reports that Ductless Split Systems conserve 60% of the energy of standard home electric resistance-based heating systems and 30% of conventional room air conditioners.
Easy To Install
There are additional benefits to installing Mitsubishi Mini Split Systems beyond energy efficiency and cost savings. Owing to these systems being ductless, their installation process is quick and easy to install compared to traditional central AC models.
Requirements for installing a Ductless Split System are simple – mounting of the units and access to electricity. While installing a traditional heating and cooling unit with ductwork can take several weeks, a Mini Split Systems installation takes days.
These systems transfer temperature-controlled air through 3-inch wide pipes rather than invasive air ducts – no cutting in walls or ceilings as often required by ductwork.
Clean & Allergy-Friendly
Without ductwork, Mini Split Systems are easier to maintain as well. While air ducts require regular cleaning to remove dust, debris, and other allergens, Ductless Mitsubishi Mini Split Systems use multi-stage filtration systems. These newer filtration systems improve the air quality in your home without the need for costly professional duct cleaning maintenance.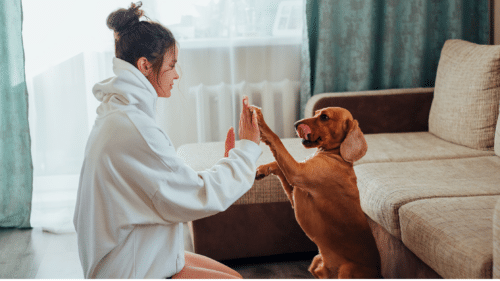 Efficient And Green
With Energy Star certification, Mitsubishi Mini Split Systems have a reduced carbon footprint. Instead of using the environmentally unfriendly R-22 coolant (also known as Freon) that many older traditional HVAC systems require, Ductless Mini Split Systems use R410A.
R410A is a zero ozone depletion chemical. The use of this safer coolant coupled with the energy savings based on the Mini Split System design requiring less energy makes these systems more environmentally friendly.
Technology Perks – Smart Sensing And Quiet
The technological advancements that Mitsubishi Mini Splits offer include integration with smart technology. Mitsubishi has designed an app that allows control of your whole-home ductless systems at the touch of a finger through the kumo cloud app. Select models of Mitsubishi Electric Zoned Comfort Solutions now offer features including the ability to monitor occupancy in zones with the 3D i-see Sensor technology. This technology recognizes the presence of people within an area and redirects airflow for efficient temperature air control.
Advances in technology also allow for a quieter design of the Mitsubishi Ductless Systems. Indoor units operate as low as decibels that are quieter than a human whisper. Outdoor units operate at decibels that are as quiet as background music.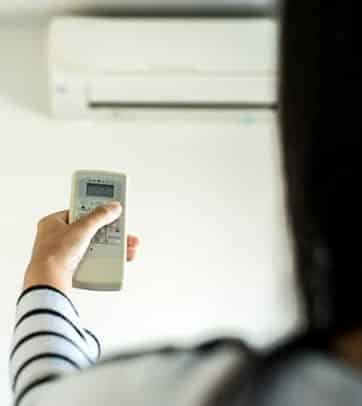 There are many reasons to consider installing a Ductless Mitsubishi Mini Split System in your home. From its cost savings, ease of installation, cleaner airflow, greener carbon footprint, to its technological features, consider a Ductless Mini Split Systems to keep your home comfortable year-round.
Call The Experts
Whatever your reason for installing a Mini-Split System, one thing is sure – Smith & Keene's HVAC team is the premier technician team to expertly set up your ideal heating and cooling system. Call Smith & Keene today for a free consultation to install your new heating and cooling system.
Have a hard-to-heat or cool room? IT'S TIME to get a new Mitsubishi Ductless Mini-Split System from Smith & Keene.
Get this 1.5-Tons Mini-Split System starting at $3,424 Installed.
Offer Expires November 30, 2023.