HVAC Installation & Replacement
When IT'S TIME, give Smith & Keene a call. Our skilled technicians will help you determine the right HVAC system for your home, so you stay comfortable year-round.
CALL - (757) 420-1231
SCHEDULE AN APPOINTMENT
While winters in Hampton Roads are, for the most part, mild, summers can be sweltering. To combat the heat and humidity, we end up running our HVAC systems on full blast driving up energy bills and putting stress on the system. Our team of Home Energy Experts have advised homeowners throughout Hampton Roads and Northeast North Carolina on how to lower their utility bills by choosing the best equipment at the most affordable cost. We can help you find the most energy-efficient system on the market today, working within your budget and needs.
Not sure what type of system you need? Check out our quick comparison below.
Package Units
Gas Powered
Heats and cools your whole home

All-In-One system

Smith & Keene Installs
Heat Pumps
Electric Powered
Heats and cools your whole home

All-In-One system, but can be paired with a furnace

Smith & Keene Installs
Mini-split systems
Electric Powered
Heats & cools one room of your home

All-In-One system

Smith & Keene Installs
Still not sure what type of unit you need? Give us a call or fill out a form. We will talk to you about your options and what the best investment is for your home!
Is Your Home's Air Feeling Sticky?
Excess moisture in your home can cause a variety of problems, from minor annoyances like musty odors to more serious issues like mold growth, structural damage, and health problems. It can also cause your home to feel warmer and make your cooling unit work harder.
Whole home dehumidifiers can be added to most HVAC systems.
Self-contained package units
Package Units are becoming increasingly popular in our area. These single-unit HVAC systems are located on the exterior of the home and provide both heat and air conditioning. As the name implies, all the necessary components of these heating and cooling systems are packaged inside this one unit. Smith and Keene offers HVAC Package Units of various sizes and SEER ratings to suit your needs.
Interested? Schedule an appointment!
Carrier Self-Contained Gas Package Unit
---
Repair costs add up. IT'S TIME to get a new HVAC system from Smith & Keene.
Starting at $5,500 Installed
---
Expires October 31, 2023.
A heat pump (an outside unit) has refrigerant lines that help control the flow of hot and cold air. In the heat of the summer, the refrigerant pulls heat from inside your home and moves it outside. In the cold winter months, the system pulls heat from outside and moves it inside. The heat pump uses refrigerants and coolants to shift heat energy. A heat pump can both heat and cool your home. An air conditioner only serves to cool the home.
Interested? Schedule an appointment!
Carrier 15 SEER Heat Pump & Matching Air Handler
---
Keep your family comfortable. IT'S TIME to get a new HVAC system from Smith & Keene.
Starting at $4,400 Installed
---
2023 DOE Compliant. Offer Expires October 31, 2023.
Ductless Mini-Split Systems
If you have a room in your home that is difficult to cool, want to turn your garage into a workshop, or are considering a home addition, then a Mitsubishi Ductless Mini Split System may be your answer. These systems differ from traditional heat pump and forced AC systems in that they deliver air directly into distinct zones. Split systems are highly flexible. They are comprised of a small outdoor unit and one or more indoor units, simply requiring access to electricity and mounting capabilities.
Mitsubishi Ductless Mini-Split System
---
Have a hard-to-heat or cool room? IT'S TIME to get a new 1.5 Tons mini-split system from Smith & Keene.
Starting at $3,424 Installed
---
Offer Expires October 31, 2023.
In addition to serving Hampton Roads homeowners, Smith & Keene has installed HVAC systems in a multitude of businesses from Williamsburg to Northeast North Carolina. If your business needs a heating & cooling system repair, replacement, or new install, contact Smith & Keene.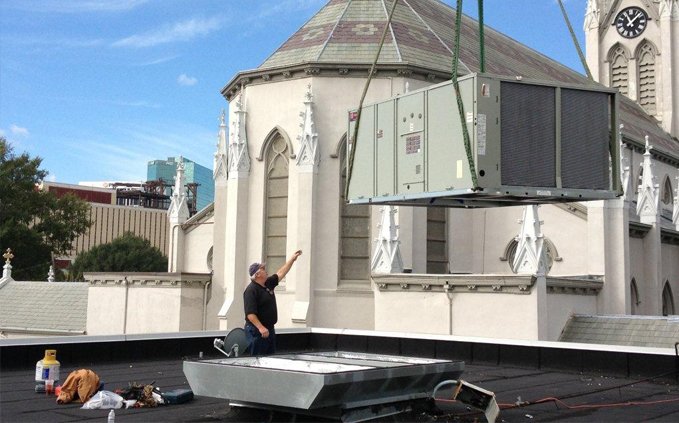 New Construction Services
Numerous contractors and developers, from Williamsburg to Northeast North Carolina and everywhere in between, rely on Smith & Keene to install new HVAC, electrical, plumbing, and generator systems.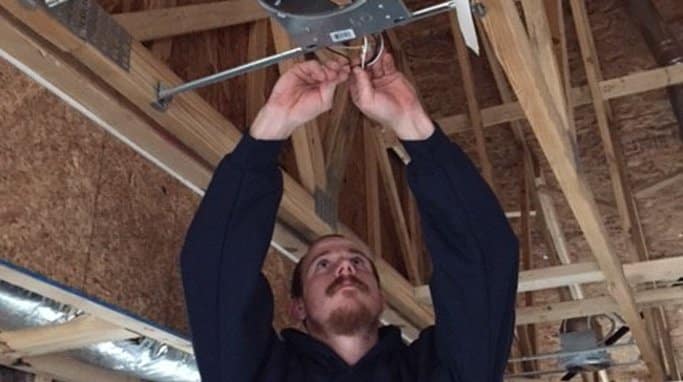 Helpful and Friendly
Very responsive crew. Knowledgeable and timely. Most helpful and friendly.
Johnny M.
Satisfied with the Great Job
I have been wanting a Mini split AC for my den for a while. Jacob and one other guy from Smith & Keene came to do the job, he explained to me what they were going to do. I thought it was going to be a whole lot of noise going on, but they worked peacefully. I thought it might take forever to get it done & I was surprised. I am satisfied with the great job they did.
Gail S.
Informative and Professional
We had our heat pump system replaced by Smith and Keene. Installation techs were on time, were very informative and professional. Kept everything clean during and after the installation. John McKinney was exceptional, followed through on everything, was very respectful and professional and answered all of our questions and applied no pressure. It was absolutely a pleasure working with him and the whole Smith and Keene team.
Brenda K.
Our commitment to your comfort
Our Legacy
Over 75 Years Serving Hampton Roads
Our Team
No Subcontractors, Nearly 200 Employees
Our Track Record
A+ BBB Rating, 14,000+ Homes Serviced Annually
Our Buying Power
Your Savings - Financing & Monthly Specials
Frequently Asked Questions
Blogs Related To Heating & Cooling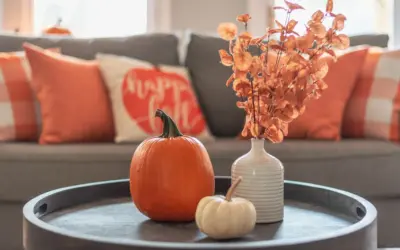 From Virginia Beach to Williamsburg and all neighborhoods in between, fall is on the horizon. While you may be ready...