There is more than one way to keep your home warm this winter. Whether you use a furnace or heat pump, this blog will help you understand the differences between the two options. If you are looking to upgrade your home's heating system, be sure to contact an HVAC expert installer to properly plan for a heating unit that is best suited to keep your home comfortable year-round.
What Is A Furnace?
Furnaces are some of the oldest heating devices still used to keep residential homes warm. Like an oven, a furnace converts a fuel source into heat. In times past, furnaces ran on coal and wood. Today, furnaces run on natural gas, oil, electricity, and even induction. There are four main components to furnaces. The burner is the element that consumes the fuel. The heat exchange converts the burned fuel into heat. The blower distributes the heat. The flue element of a furnace serves to remove dangerous gaseous by-products formed when the fuel source is converted to heat.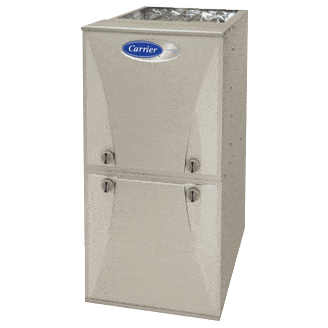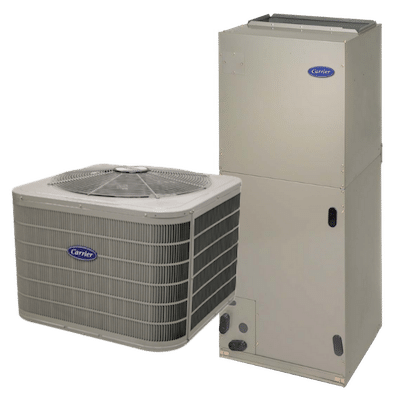 What Is A Heat Pump?
Heat pumps keep your home warm in the winter months and cool in the summer months. In cold months heat pumps use electricity or natural gas and refrigerant to convert heat from the outside air inside. Because heat pumps are a part of a central heating and cooling system, they also work in reverse (removing hot air from inside of your home) to cool your home in the summer season.
What Is A Dual Fuel System?
Dual fuel systems operate using both a furnace and a heat pump. The system utilizes the most efficient system for your home given the temperatures outside. When the weather is milder, and a heat pump is more efficient, the heat pump keeps the temperature in your home comfortable. When the outside temperatures are excessively below freezing, and a furnace is more efficient, the dual system switches over to have the furnace be the primary heating source for your home.
Heating Systems And Energy Efficiency
Both furnaces and heat pumps are energy efficient. Because heat pumps utilize the exterior air to keep the internal temperature of your home comfortable, they must work harder when outside temperatures are more extreme. Furnaces, on the other hand, work to keep your home's temperature comfortable no matter the external air temperature. Therefore, in areas with extreme colds, excessively below 30-degrees in the winter, a furnace may be a more efficient choice for you. Here in the Hampton Roads area, winters are not so extreme. Both furnaces and heat pumps can be an energy-efficient option from Virginia Beach to Williamsburg.
Which HVAC System Is Better For Your Home?
A furnace may be a good option if you have recently installed a new air conditioner as heat pumps are both heating and cooling systems. If you need to replace your air conditioner as well as your heating system, then a heat pump might be your best option. Additionally, if you have access to natural gas then using a furnace could be a good option.
Ask An Expert
If you have a failing heating and cooling system or are considering an upgrade, don't go it alone. Contact the expert HVAC team at Smith & Keene. Our HVAC technician team will evaluate your home's heating and cooling needs and determine the most cost-efficient options. Contact Smith & Keene today for a free consultation to install your new HVAC system 757-420-1231.
​