From Virginia Beach to Williamsburg and all neighborhoods in between, spring is on the horizon. Crocus and daffodils are beginning to blossom as frigid temperatures melt away. While you may be ready to shake off the frost of winter and welcome the warmer spring season, your home may not be. There are several steps you should take to ensure your home is ready for spring. We have developed a list of 14 spring home maintenance tips to help you prepare for the season ahead.
Home Maintenance Checklist
This checklist provides a list of items to keep your home in tip-top shape this season.
The spring season in Hampton Roads marks a time when we transition from needing heat in your home to needing cooling solutions as we leave the icy winter and prepare for the heat of summer. Spring is the ideal time to give your HVAC a once-over. Performing spring HVAC maintenance to your home's heating and cooling system can help your HVAC run more smoothly year-round. Spring HVAC maintenance can also prevent costly repair bills when your system runs hard in the summer.
#1: Spring Clean Your HVAC Unit
Be sure to add your AC unit to your list of indoor and outdoor spring-cleaning projects.  Read our blog on Spring Cleaning Your Air Conditioning Unit for 5 steps to ensuring your AC is ready for the summer season. These spring HVAC cleaning tips include: cleaning the condenser, checking coolant lines, clean the drain lines.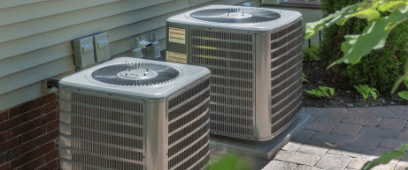 #2: Clean Vents & Replace Air Filters
Depending on the type of HVAC air filter that your home's cooling system uses, it should be replaced as frequently as two times a year up to every 30 days.  Replacing the furnace or air-handler filter helps to keep your system running efficiently.  If the filter is loaded with dust and dirt, it will restrict the flow of air and cause your home's cooling system to work harder to cool to your liking.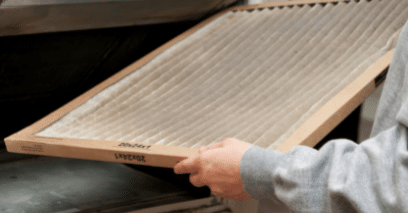 Anytime a system is strained and working harder than it should, equates to a higher utility bill for you and an increased likelihood of repair work for your system down the road. Additionally, unchanged air filters can be a breeding ground for bacteria and mold. Learn more about details on how often you should replace your air filter.
#3: Check and Reprogram Your HVAC Thermostat
Especially essential if you have a programmable or smart thermostat, be sure to re-calibrate your home's thermostat settings for the spring.  Increasing your home's thermostat setting by 7-10 degrees when the home is unoccupied and during sleeping hours of the night can add up to savings on your monthly utility bill.
Energy.gov claims that you can save as much as 10% a year on cooling costs by raising your thermostat settings between 7-10 degrees for at least eight hours a day from your normal setting in warmer months. The spring months are a great time to upgrade your thermostat as well.  Whether you are considering upgrading your thermostat from a manual to a programmable or smart thermostat, make sure you manage the settings for optimum energy efficiency as the temperatures outside change.
When you purchase and install an eligible ENERGY STAR® certified smart thermostat, you could get a rebate of up to $30.
#4: Schedule HVAC Maintenance with a Professional
The spring is a great time to have your home's HVAC system undergo routine maintenance by an HVAC professional. Conducting regular professional maintenance of your HVAC system can catch minor problems before they turn into major problems, if not addressed.
Smith & Keene offers a plan where members receive regular maintenance and inspection of their home's system for a low monthly fee. Having your system inspected by a professional can keep your HVAC system running smoothly and efficiently, saving you money on your monthly utility bills as well. Not a Signature Service member yet? Learn about Smith & Keene's Signature Service program offerings and other benefits.
#5: Consider a New HVAC System
If you follow these maintenance steps and find that your system is not up to par, it may be time for a new cooling system for your home.  If your home's air conditioning system is ten years or older, you may be surprised at the increased cost of repair, in part due to the short supply of a necessary coolant known as R-22.
Additionally, newer air conditioning systems have improved their energy efficiency.  While an older cooling unit that is struggling to function properly may be driving your utility bills sky-high in the scorching summers we have in Hampton Roads, a newer energy-efficient model can save 20 – 40% on cooling energy costs versus a unit that is 10 years old, according to Energy.gov. Have an expert HVAC technician evaluate your failing system and determine if it's time to invest in a new energy system rather than sink more money into repairing your existing system.
Monthly specials
To help Hampton Roads families afford the BEST in HVAC, Generators, and Plumbing equipment, we offer monthly specials. We help keep your home updated & your budget manageable.
Exterior Home Maintenance
#6: Spring Clean Your Roof and Gutters
During the winter season ice, snow, and winter weather loosened debris can cause damage to your home's roof and gutter system. In preparation for the spring rains that will inevitably wash through Hampton Roads, you will want to ensure that there are no leaks or weak points in your roof and gutter system. A great time to inspect your roof is when you clear and clean your gutters.
Cleaning your gutters will ensure that any rainwater will be safely removed from your home's roof. If rain runoff is trapped in your gutter system, then it could cause greater issues to your roof. Safely remove leaves, pine straw, and any other debris from your gutters. Once the debris is removed flush the gutters with the regular garden hose.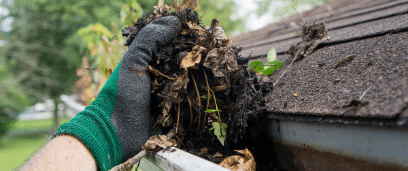 #7: Spring Clean Your Home Exterior
You've been indoors a lot during the cold winter months. As spring approaches do a quick check on the outside of your home. Look for areas on the siding that may be damaged and require repair. Look for areas on the exterior walls that may have mold or mildew growing. Safely scrub any dirt, grime, or mildew that may have settled on the exterior of your home during the winter. Give your foundation a once-over to ensure there are no cracks or other issues that will require your attention.
#8: Clean Your Windows
Spring cleaning and freshly cleaned windows go hand and hand. Clean both the interior and exterior of your windows with either a glass cleaner or a mixture of equal parts white vinegar and water. As you clean your windows, check the frame for cracks or leaks. Check caulk and replace if necessary. If you see condensation forming on your windows you may need to replace your window.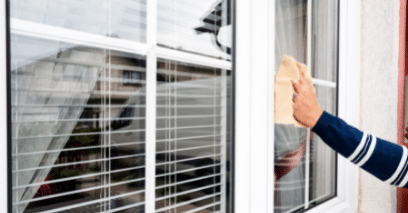 Prepare to take advantage of warmer spring days by getting your window screens ready. Clean all screens with warm soapy water. Install the screens when you are ready to use them.
#9: Clean Your Lawn & Landscaping
Preparing your home's lawn to be the envy of the block starts in the spring season. Patch any bare spots in your lawn. Evaluate your landscaping and weed the area. Mulch your landscaped areas, once weeds are removed, to prevent future weeds from returning. Check trees, bushes, and other plants for damaged limbs that may require attention.
Take a lap through your lawn equipment that has been sitting idle all winter long. Give your lawnmower and other gas and electric lawn equipment a tune-up. Check that spark plugs are replaced (if required), change appropriate air filters, change oil, sharpen blades, and fill tanks with gas. Clean hand-held lawn equipment to reduce the chances of spreading any plant fungus or disease. Sharpen hand-held lawn tools to make the work of spring and summer lawn maintenance easier on you.
#10: Act Now to Ward off Summer Pests
Many insects and outdoor pests that are dormant or migrate in the winter reemerge in the spring. Check for cracks or other openings on the exterior walls of your home, deck, fence, and other outdoor structures. Seal any openings to prevent insects from making this space their home come summer.
Empty any standing water that may be in your yard as it will encourage mosquitos. If you have a birdbath or other decorative landscape structures with water, use a larvicide or water wiggler device to prevent the survival of mosquitos in those areas.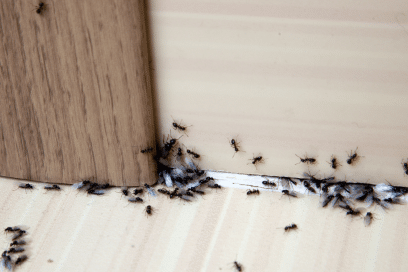 Interior Home Maintenance
#11: Inspect Your Home's Water Heater
Check your hot water heater thoroughly. Check for leaks, cracks, or erosion as these may be signs that your hot water heater needs to be repaired or replaced. Read to learn more about the signs your water heater is nearing the end. Also, look over the pressure valve and ensure appropriate insulation is protecting necessary pipes.
#12: Maintenance Your Washer And Dryer
Clean the machines following manufacturer instructions. Despite its name, a washer can actually become quite dirty, collecting mold and mildew in the detergent drawer and door seals. Clean vents on your dryer as well as any traps on your washing machine. Dirty vents and traps can slow down the efficiency of your laundry machine and lead to repairs or a replacement down the road. Check water hoses for cracks or leaks. The smoother your laundry system runs the lower your utility bill will be!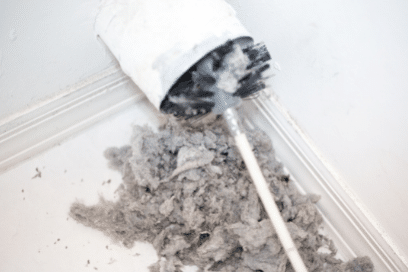 #13: Attic Inspection
Spring is an ideal season to inspect your attic space. Your attic is freezing in the winter and sweltering in the summer. Climb up in the spring season to check for any signs of animal activities. Squirrels, birds, mice, raccoons, bats, and opossums have been known to seek shelter during the winter months in attics across Hampton Roads. If you find evidence of wildlife, take steps to eliminate the rodents and then patch any openings where they entered.
Take a moment to peruse all stored items in your attic. Check that they are secure with lids on tightly and dust covers still in place.
Look over the insulation in your attic. Confirm insulation is securely in place and void of moisture. Properly placed insulation is your best bet for lower utility bills year-round.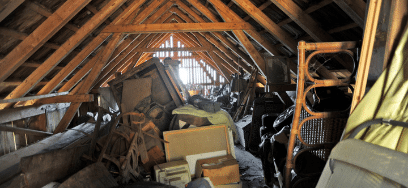 #14: Conduct A Home Safety Check
Check the batteries in smoke detectors and replace them if needed. Check the date on fire extinguishers. Ensure that carbon monoxide alarms are functioning. Spring is also a great time to make sure your family has a fire escape plan. Learn more about designing and practicing home fire escape plans.
Spring Home Maintenance Wrap-Up
As you prepare to enjoy the spring season, take time to prepare your home for the change in season and anticipation for warmer weather. A little maintenance effort for your home now will pay dividends four-fold as you lower utility bills, prevent major repair bills down the road, and allow you to better enjoy your home (inside and out) in the spring and summer months.
[Download] Spring Home Maintenance Checklist
Here's a printable version of this spring home maintenance checklist. It has checkboxes, so you can check things off as you've completed them, and even has a spot to take notes. Add it to your household notebook, so it'll be easy to reference.