Tankless Water Heaters
When IT'S TIME, give Smith & Keene a call. Our skilled technicians will install a tankless water heater system in your home and provide quality maintenance.
CALL - (757) 420-1921
SCHEDULE AN APPOINTMENT
Nothing says comfort like a long hot shower. And nothing is more frustrating than a hot shower cut short by cold water. To overcome the issue of insufficient hot water in their home, many homeowners are upgrading their hot water heaters from a traditional tank system to an on-demand tankless unit. Newly constructed homes are also increasingly being built with tankless water systems. The advantages are numerous and the cost savings are shocking.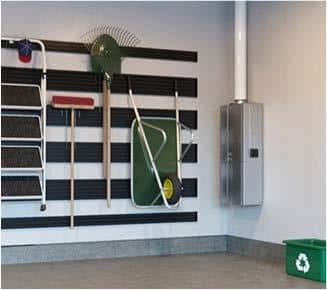 Advantages Of A Tankless Water Heater
Endless Hot Water Supply
While traditional water heaters may run out of hot water because there's only so much stored in the tank, a tankless water heater produces as much hot water as you need, whenever you need it.
Free Up Space In Your Home
Say goodbye to the 5 foot tall, 2 feet wide traditional tanks and say hello to a much smaller water heater. Most standard tankless water heaters measure 28 inches tall by 20 inches wide and 10 inches deep.
Energy and Water Cost Savings
We love cost savings & energy efficiency. ENERGY STAR® estimates the average household saves hundreds of dollars every year by switching to a tankless water heater.
Longer Product Lifespan
On average, tankless water heaters last five to 10 years longer than tank water heaters. With proper maintenance, a tankless water heater can offer up to 20 years of lasting use.
Be sure to sign up for our Signature Service Plan to keep your new system running its best! 
Rinnai Tankless Water Heater
---
Enjoy cost savings & hot water any time you need it! IT'S TIME to get a new Rinnai Natural Gas Tankless Hot Water Heater from Smith & Keene.
---
Purchase price of $4,170 with 36 months at 0% interest. Offer valid with approved credit only. Offer Expires October 31, 2023.
Financing Available
Not all installs and replacements can be paid out-of-pocket. To help Hampton Roads families afford the BEST in HVAC, Generators, and Plumbing equipment, we offer financing options. We help keep your home updated & your budget manageable.
Will Never Go Anywhere Else
Cannot thank everyone enough. Plumbing issues and after paying 800.00 to another company that didn't fix the issue and stand by their work, I called Smith and Keene. Most knowledgeable group and super professional that I have ever dealt with over the years. Can't say enough whether it be plumbing, electrical, or hvac. Will never go anywhere else. AAA+
Chris M.
Very friendly, polite, and respectful
The young gentleman that installed my hot water heater was very friendly, polite, and respectful. They showed up right on time and completed the job in a good amount of time.
Aaron R.
Outstanding service and customer support
Outstanding service and customer support. Friendly and informative when answering questions about our tankless gas water heater. I highly recommend them for all out AC/HVAC needs.
William H.
Blogs Related To Plumbing
Every homeowner, from Virginia Beach to Williamsburg and everywhere in between is eager to improve their home's...