Our Services
When IT'S TIME, give Smith & Keene a call. We have been serving the Hampton Road region since 1947 on the Peninsula, Tidewater, and Northeast North Carolina. Whether you need a repair, a replacement, or a whole new system, we can help.
CALL - (757) 420-1921
SCHEDULE AN APPOINTMENT
We have been serving residents of Hampton Roads for more than 70 years, and since then we've stuck to our core values of quick, excellent service and high-quality products while keeping up with advancing technology and consumer demands. Whether you have heating and cooling, electrical, or plumbing needs, Smith & Keene has been the trusted name for generations of families in the Tidewater, Peninsula, and Northeast North Carolina region.
Heating & Cooling
We provide residential customers with a variety of services including Heating and Cooling installation, replacement, and repair. Our huge warehouses on both the Southside and the Peninsula allow us to house a wide variety of parts and equipment so you always get what you need quickly. Whether your system just needs a quick repair, or you need to replace the entire system, we offer a wide variety of options and will work with you to find the perfect system and solution for your home.
Install and Replacement
Our team of Home Energy Experts has advised homeowners throughout Hampton Roads and Northeast North Carolina on how to lower their utility bills by choosing the best equipment at the most affordable cost. We will help you find the most energy-efficient system on the market today, working within your budget and needs. We install and service all major brands of HVAC equipment and offer our Signature Service Plan at an affordable monthly rate to extend the life of your equipment and to keep it running efficiently. Learn more about replacing and installing a new HVAC system in your home.
Service and Repair
Whether you need an after-hour repair or are part of our Signature Service Plan, high-quality service is just a phone call away. We maintain a fleet of specially-equipped service trucks and have a team of service employees ready to respond immediately to customers' calls.
Your comfort is our primary goal. We will have your HVAC system back up and running before you break a sweat or reach for your sweater. Learn more about Smith & Keene's HVAC service and repair team.
Ductless Multi-Split Systems
If you have a room in your home that is difficult to cool, want to turn your garage into a workshop, or are considering a home addition, then a Mitsubishi Ductless Mini Split System may be your answer.  These systems differ from the traditional heat pumps and forced AC systems in that they deliver air directly into distinct zones.  Split systems are highly flexible.  They are comprised of a small outdoor unit and one or more indoor units, simply requiring access to electricity and mounting capabilities. Learn more about how a Mitsubishi Ductless Mini Split System can keep your home comfortable.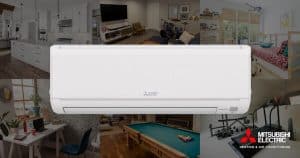 Fresh Aire Whole-House Air Treatment System
Smith & Keene is proud to offer one of the most advanced whole-house air treatment systems, the Fresh-Aire UV's APCO-X. The APCO-X addresses both biological (mold, bacteria, and viruses) and chemical contaminants. In fact, this Fresh Aire system can rid the air in your home of 99% of bacteria mold, and other virus contaminants. Learn more about how Smith & Keene can install a Fresh Aire whole-home air treatment system to begin purifying your indoor air quality today.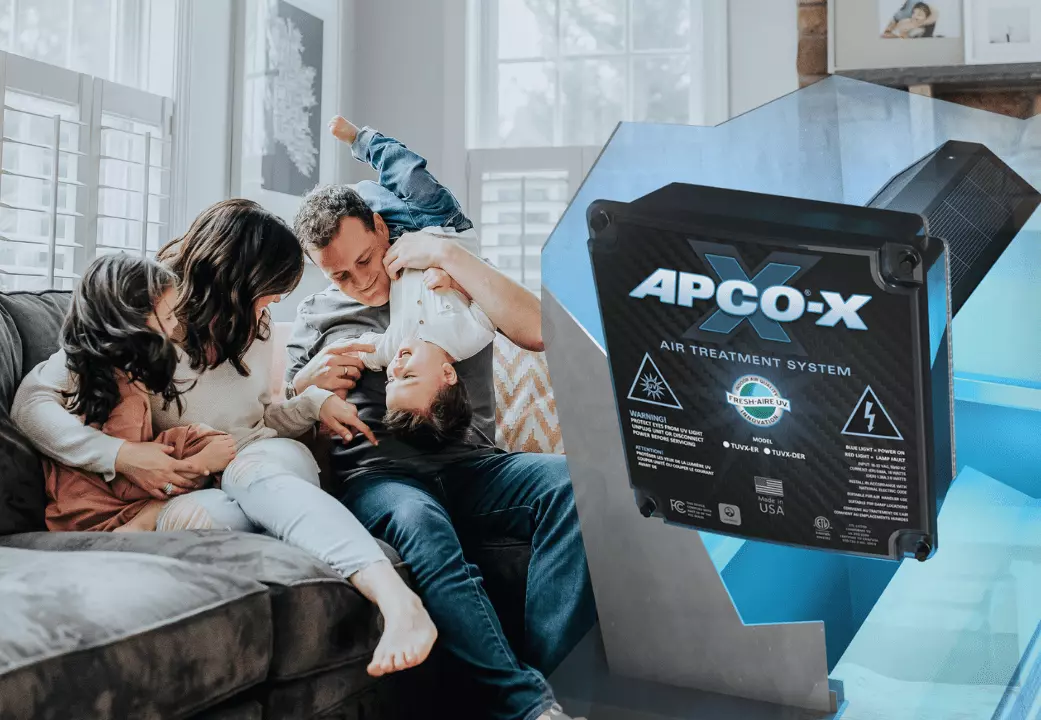 Commercial HVAC Services
Smith & Keene is a premier HVAC company with a dedicated commercial division that oversees the installation and maintenance of our commercial HVAC projects. Commercial heating, ventilation, and air conditioning present their own sets of problems and solutions, and our technicians specialize in solving these unique problems while providing your business with the design and engineering expertise necessary for the complexities of the job. Learn more about how Smith & Keene's commercial HVAC division can help manage your HVAC projects professionally from start to finish.
Plumbing
Smith & Keene is your go-to plumbing team. Our expert plumbing technicians will quickly analyze the plumbing issue, and act swiftly to resolve the problem. We have been handling plumbing problems across Hampton Roads for a long time. We know how to tackle the plumbing challenges with historic homes, rural homes, and new construction across our area. We know the right equipment to recommend whether it be a plumbing repair need, water heater install, or tankless water heater upgrade. Learn more about Smith & Keene's plumbing technician team and how we can help with your plumbing needs.
Electrical
Homeowners from Williamsburg to Virginia Beach and everywhere in between can rely on Smith & Keene's team of certified electricians. Our local electrician team can handle electrical repairs and installations big and small. Learn more about our electrical services.
Generators
Our experienced technicians can help you find the perfect standby generator to ensure your home is always comfortable, even in this storm and hurricane-prone area. Learn more about Smith & Keene's generator options and offers for your home or business.  We can consultant you on the home generator solution best for your family as well as the financing options available.
Our commitment to your comfort
Our Legacy
Over 75 Years Serving Hampton Roads
Our Team
No Subcontractors, Nearly 200 Employees
Our Track Record
A+ BBB Rating, 14,000+ Homes Serviced Annually
Our Buying Power
Your Savings - Financing & Monthly Specials
New Construction
Smith & Keene not only helps Hampton Roads homeowners with heating, cooling, electrical, plumbing, and generator systems – we also work extensively with contractors and developers for new construction projects. Numerous contractors and developers, from Virginia Beach to Williamsburg and everywhere in between, rely on Smith & Keene to install new HVAC, electrical, plumbing, and generator systems. Call Smith & Keene – your one-stop team for HVAC, plumbing, electrical, and generator installs for your next new construction project.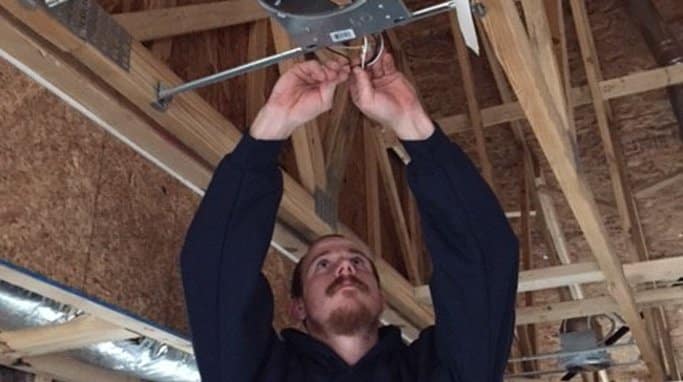 After Hours Service & Service Plan
More than anything, we are dedicated to complete customer satisfaction. That's why we offer after-hours service as well as monthly service agreements for our customers. We maintain a fleet of specially-equipped service trucks and have a team of service employees ready to respond to customers' calls so that your repair or maintenance is always handled quickly and efficiently. Quality service is just a phone call away – 757-420-1921.