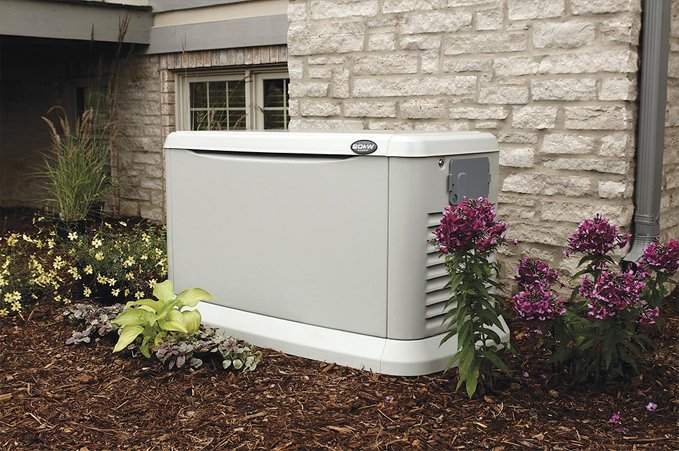 In this storm and hurricane prone region, you don't want to be caught off guard when the power goes out. Prolonged power outages are a normal occurrence in Hampton Roads due to hurricanes, lightning storms, ice storms, utility demand problems, transformer damage and more.
If you have a home-based business or home office, downtime due to a power outage can cost you money. And if you have in-home medical equipment, including oxygen machines, a power outage can be a dangerous event. Power outages can also be costly due to loss of food and perishables.
With whole-home backup generator systems from Kohler and Generac, Smith & Keene can ensure that your home has electricity, no matter the conditions outside. When your power goes out, the generator's automatic transfer switch will turn on, starting your generator. When the power is restored, the generator will then turn off automatically. These new, efficient systems don't require the hassle of manually hooking up the generator in the dark or during a storm, so that you can stay comfortable and safe year-round.
Another option to keeping your lights on in a storm is with a portable generator.  While these generators are ideal for limited power usage and short-term intervals, they can help to keep your family more comfortable when the power goes out.
No matter your generator preference, the Smith & Keene team can help you in determining and installing the right generator for your home.
Call us today for a free consultation and never be caught off guard again 757-420-1231.